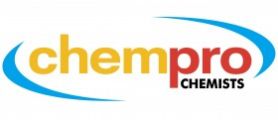 At Cabarita Beach 7-Day Chempro Chemist we pride ourselves on fantastic customer service and expert advice. Our friendly and experienced team will always do everything they can to assist you with all of your health care requirements.
We are situated in the lovely beach-side community of Cabarita Beach inside the Woolworths arcade. We are right in the middle of the three medical centres in Cabarita and are fortunate to have plentiful underground parking as well as parking right out the front of the shopping centre.
Our bright, modern store boasts a very large, well -stocked dispensary and offers numerous services for your convenience such as FREE Webster packing, FREE blood-pressure monitoring and in-store vaccinations.
Our make-up and beauty range is guaranteed to keep you looking glamorous with an extensive range of make-up such as:
Napoleon Perdis
Natio
Burts Bees
Designer Brands
plus other beauty products such as the full Moo-Goo and Sukin ranges.
We also have a large variety of hats, sun-care products, baby products, jewellery, fragrances and a huge gift range for all those special occasions.
Come in and see our wonderful staff, we are open 7 days a week and are always looking to offer you the full pharmacy experience.
Trading Hours
Mon 8:00am - 7:00pm
Tue 8:00am - 7:00pm
Wed 8:00am - 7:00pm
Thu 8:00am - 8:00pm
Fri 8:00am - 7:00pm
Sat 8:00am - 6:00pm
Sun 8:00am - 6:00pm